Nidec Global Appliance celebrates Embraco's 50 years anniversary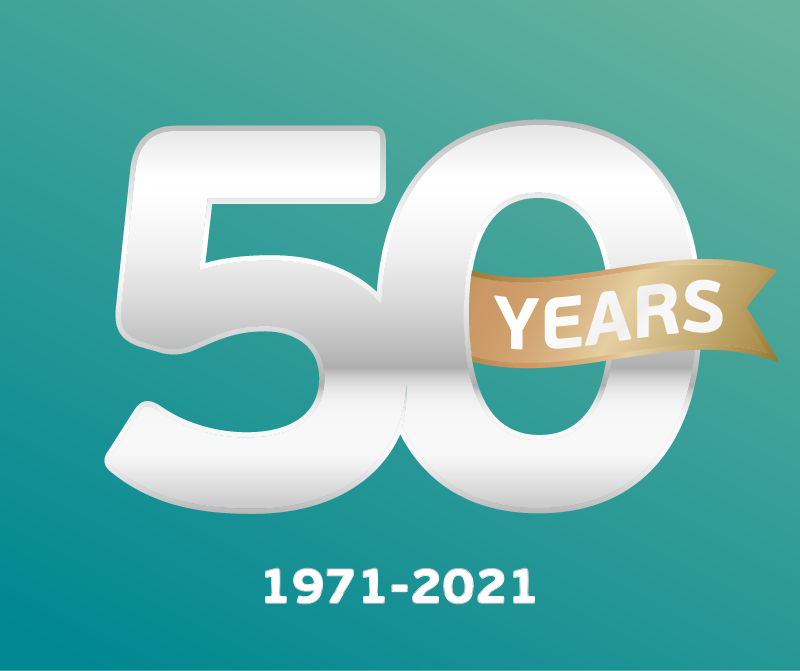 Known as innovative and reliable, Embraco brand is ready to accelerate growth
March 2021 – This March 10th, Nidec Global Appliance celebrates the anniversary of one of its brands: Embraco, a name globally known as a reference in refrigeration technology for the home appliances and commercial cold chain since 1971. The product brand completes half a century of its innovative approach and is ready to refresh the future.
After being acquired by Nidec Corporation, in July 2019, Embraco was integrated into the Nidec Global Appliance division, gaining a structure to accelerate growth. Nidec Global Appliance is organized  into three business units (BU): Home Appliances, Commercial Appliances and HVAC (Heating, Ventilation and Air Conditioning). This segmentation  gives Embraco the opportunity to operate with a more dedicated focus on specific market segments, strengthening its customer centric approach and improving  its portfolio of compressors and condensing units. 
Embraco is a brand that is present in more than 80 countries, stamped on 1 of every 5 hermetic compressors used in the world. It gets to its 50th birthday being known worldwide for the innovation, quality and reliability of its products. This reputation was constructed for being a pioneer: whether it be launching the first reciprocating compressor running with natural refrigerants such as R600a, in 1994, or the first compressor using variable speed technology, in 1998. 
Now, Embraco celebrates its anniversary launching the "Refresh the Future" campaign, with a video that reinforces the brand's positioning while underlining the brand main attributes: pioneering, innovation, deep expertise and cutting edge technology. 
Anchored on the concept that "refresh" means "renovate" and to bring new ideas into life, the campaign highlights Embraco's attitude of anticipating trends and delivering the kind of innovation that drives the refrigeration market all over the world. The video also strengthens the fact that Embraco delivers high performance and energy efficient solutions in refrigeration, and, most importantly, solutions that help customers to improve their own products and businesses. 
See the main milestones of this history in the timeline below and check the video of the campaign here.
EMBRACO BRAND TIMELINE 1971-2021
1971 (10/03)
Pioneer in Brazil: Creation of Embraco brand to respond to the national demand for compressors.
1974
PW, the first compressor launched.
1982
Starts the partnership with universities.
1987
EM compressor launch, currently the best selling compressors in the world.
North America office established.
1988  
Foundry unit (Brazil)
1990
Components & Cooling factory (Brazil)
1994
Pioneer: compressors using natural refrigerants.
Aspera brand acquisition (Italy).
1995
Beijing compressors factory (China).
1997
Slovakia compressors factory.
1998
Pioneer: launch of Variable Speed Compressor (VCC). 
2003
Electronic components factory (China).
2006
Start of Embraco's condensing units portfolio.
2010
Launch of VES family – the most efficient compressor of Embraco portfolio.
2011
Mexico compressors factory.
Launch of the New Embraco brand logo: .
2016
Plug n' Cool launch, a complete refrigeration system for commercial applications.
2018
Sliding and BIOMA condensing units launch.
2019
Embraco becomes a product brand after being acquired by Nidec Corporation.
2020 
ES and FMS launch: the first Embraco compressors in the sub-mini category.
2021
1 out of 5 hermetic compressors in the world is Embraco. 
Annual Global Capacity: 45 million compressors and condensing units.
About Embraco
Since 1971, Embraco has been a global provider of refrigeration technology for the complete domestic and commercial cold chain, counting on a broad, efficient and competitive portfolio for household, food service, food retail, merchandisers and special applications. As part of Nidec Global Appliance, a division of Nidec Corporation, its solutions are differentiated by innovation that exceeds customer's most challenging expectations. Further information: www.embraco.com
About Nidec Global Appliance
With over 15,000 employees across 9 countries, Nidec Global Appliance manufactures and commercializes products for home and commercial applications, including refrigeration solutions, motors for washing machines, dryers and dishwashers, as well as components for heating, ventilation and air-conditioning systems (HVAC). Its focus is to deliver a complete and innovative portfolio with high standards of quality, reliability, competitiveness and energy efficiency. It is a division of Nidec Corporation, a global leader in motors and components for a wide variety of industries, with headquarters in Japan. For further information, access the company profile.