Nidec Global Appliance announces its institutional positioning after Embraco acquisition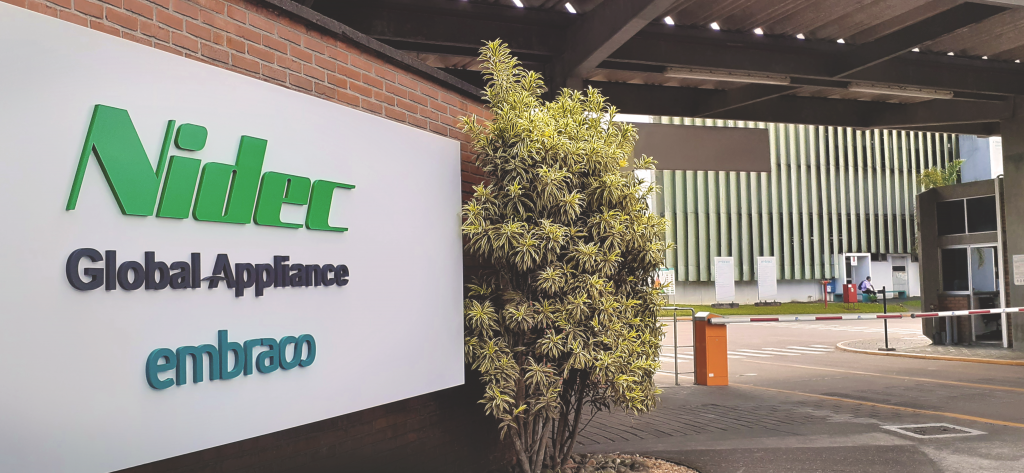 The division has more than doubled its size and now presents its solid foundation as one integrated organization enhanced by a wider portfolio and footprint.
After the acquisition of Embraco, one of the world's leaders in refrigeration solutions, Nidec Global Appliance announces its new positioning as one integrated organization, based on an enlarged footprint and stronger market presence. Being one of Nidec Corporation's growth platforms, the division is amplifying its worldwide capillarity and innovation capabilities, as well as setting up a solid base in the Americas.
Nidec Global Appliance footprint now encompasses a pool of 11 manufacturing plants, 6 research and development centers, 3 sales offices and 1 global business support center, distributed throughout 8 countries (Brazil, USA, Mexico, Slovakia, China, Russia, Romania and Italy) and sustained by a workforce of 14.000 people. The annual production volume of motors and compressors combined is around 60 million, commercialized in over 80 countries across the globe.
As a result of a series of acquisitions in the appliances segment, coupled with a long term growth strategy, this new arrangement has led to the creation of the Nidec Global Appliance brand, representing a new chapter as one integrated organization, which combines the synergies between its products portfolios. In this sense, Embraco figures as a brand for refrigeration solutions portfolio, while the existing appliance motors line of products, focused on washing machines, dryers and dishwashers, keeps Nidec's brand.
"The attributes of Nidec Global Appliance brands results in a complete and high-quality portfolio of solutions for household and commercial appliances, thus improving a customer-centric approach and market presence, while leveraging productivity through synergies and exchange of good practices among the factories", states Valter Taranzano, Nidec Global Appliance CEO.
While Embraco's compressors are ready to meet the most challenging market's demands in regards to regulations and normative, motors business has as its strategy delivering specific demands of each market served by the company worldwide. Both product portfolios are driven by high quality and energy efficiency as key attributes, enhanced by Nidec's cost-effective and best in class manufacturing technology.
About Nidec Group
Founded in 1973, Nidec is a global leader in manufacturing from micro-size to super-large motors and components that are present in everything that spins and moves, with a mission to provide the world with indispensable products to support the society's steady development. Headquartered in Japan, the corporation owns over 300 consolidated and affiliated subsidiaries and counts with more than 110,000 employees around the world. Nidec Group's products are applied in office automation, home appliances, automobiles, commercial and industrial systems, optical and electrical devices, environment and energy and many other businesses. Further information: www.nidec.com