Embraco presents its solutions for the whole Indian cold chain at Refcold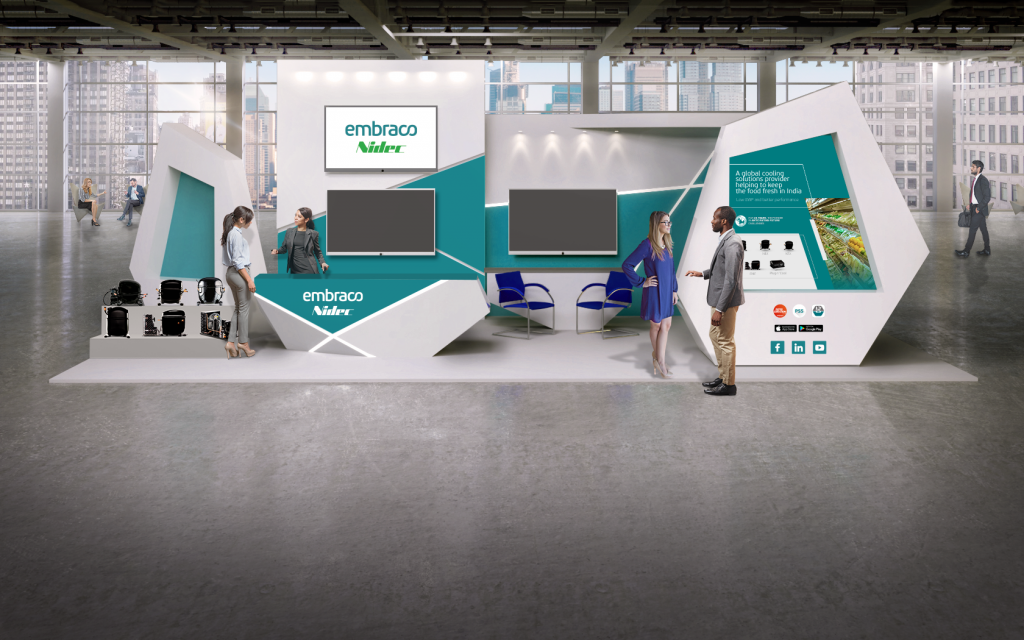 From October 29th to 31st, the portfolio at the trade show includes launches and best selling compressors
October 2020 – Embraco, global provider of technology for the complete domestic and commercial cold chain, and a brand in the Nidec Global Appliance's portfolio, will be attending on October, from 29th to 31st, the Refcold trade show, which has gone online this year. Within the concept of "keeping the food fresh in India", the digital presence at the event will be organized focusing on the whole Indian cold chain, bringing novelties as well as the most efficient portfolio for food storage, food service, merchandising and distribution & aftermarket. 
Refcold will be online in 2020 due to the ongoing COVID-19 pandemic, and the interaction will take place from 11AM to 9PM (Indian Standard Time, IST) for the exhibition, and from 11AM to 6PM (IST) for the conference. 
The event will be a special occasion for Embraco to present to the Indian market one of its 2020 second semester launches, the NEX compressors platform,  the fourth generation after the NE, NEK and NEU families. "It is a solution specially for food retail and food service, in applications such as beverage coolers, kitchen reach ins, frozen food islands, due to its robustness and reliability, which are recognized attributes of the Embraco brand", explains Esequias Pereira, Sales Senior Manager at Nidec Global Appliance, responsible for Embraco's portfolio to the Asia Pacific region. 
"We will have a team specialized in the Indian market to interact with the participants. It is an opportunity for them to get to know, in detail, Embraco's complete portfolio of solutions for the Indian cold chain, from food production to conservation up to food consumption. Solutions vary in technology, refrigerant and cooling capacity, according to the application, from the smaller compressors for merchandisers up to large condensing units, for cold rooms", explains the executive.  
A robust portfolio ready to attend the market trends
Embraco combines climate-friendly technologies with high performance, innovation and energy efficiency. And the portfolio that will be displayed are future proof solutions for commercial applications, complying with the cold chain needs and international regulations. 
EMX for merchandisers, beverage coolers, vending machines, under-counters and reach-ins: as part of the EM family, it's one of the world's most efficient single-speed compressors and that applies R290 natural refrigerant – with zero Ozone Depletion Potential (ODP) and negligible Global Warming Potential (GWP). EMC features a smaller platform, with an extended cooling capacity that can replace larger compressors, freeing up more internal space for refrigerators.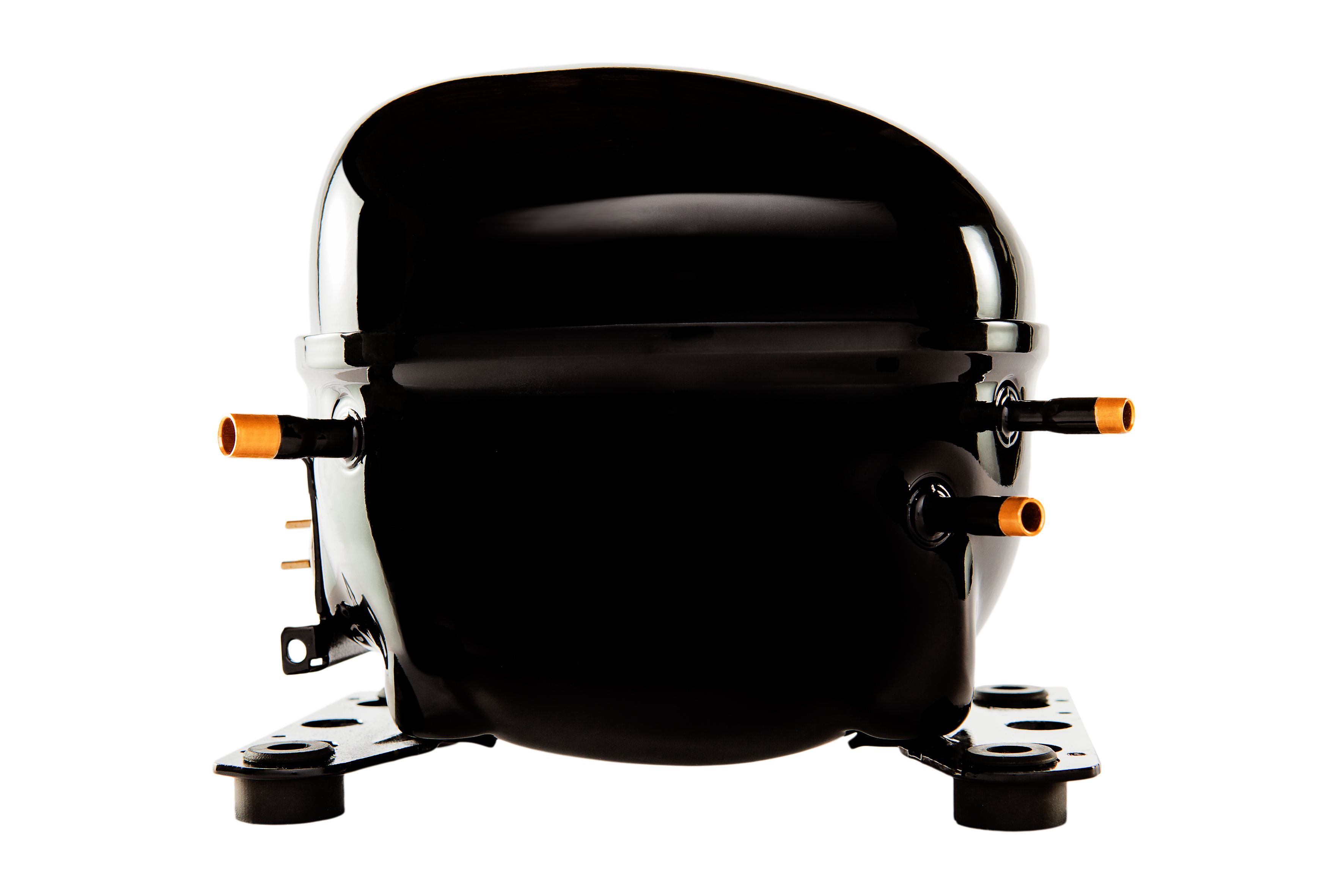 EH for food service applications: it's a recent launch that applies R290, featuring a new platform with an extended cooling capacity, suitable for 450L food service reach ins, ice machines with capacity up to 90kg/day, and 650L horizontal freezer cabinets, making it even more responsive to customer needs.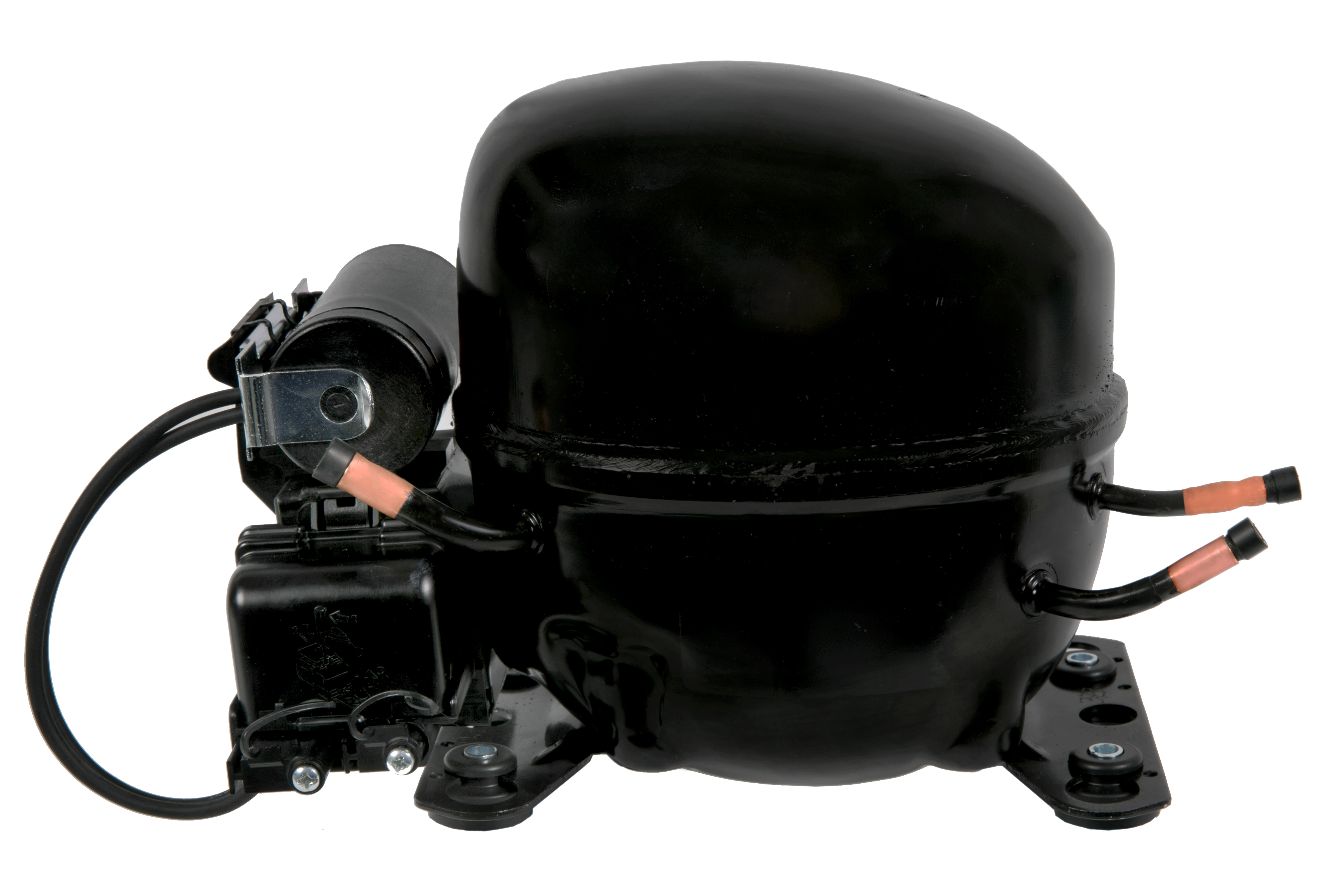 Embraco fixed speed compressors of the new X Generation: extended cooling capacity for food retail and food service
NEX for display cases and professional kitchens: this new platform to be premiered on this trade show, is the fourth generation after the NE, NEK and NEU series.  This family is renowned for its robustness and low noise, and will now feature improvements in energy efficiency of up to 10% and higher cooling capacity with the extension of the maximum displacement from 18 to 21cc. Works with natural refrigerant R290 and HFCs. It is designed for food retail and, specially, food service, in applications such as professional kitchen reach-ins, under counter and display cases.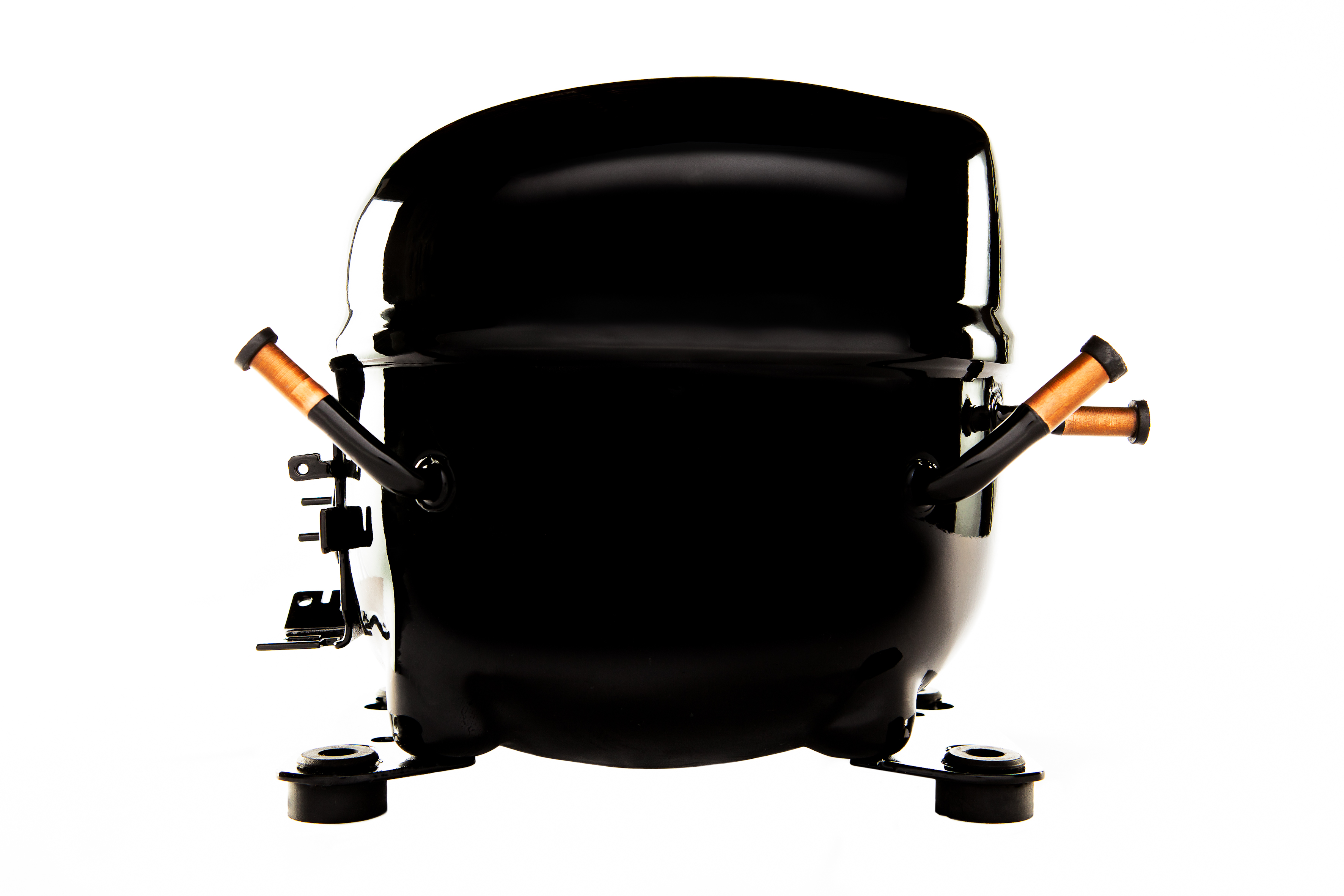 NTX for ice machines and multi deck reach ins: it is the next generation of the NT series, developed to address the increasing demand for high energy efficiency and lower noise levels in large cooling capacity compressors for commercial refrigeration equipment. With a line up of models that is approved for higher refrigerant charge and still under PED category 1, NTX is developed for applications that demand robust cooling such as multideck reach ins and ice machines.
NJX for cold rooms: is a new and extended generation of the NJ series, reaching up to 2 Hp on a single piston compressor. This product stands out for its high efficiency, low noise, robustness and reliability,  with a compact and competitive design, appropriate for a full range of applications. This capacity extension up to 2 Hp is an improvement up to 50% in comparison to the current solutions available in the market and is the right solution for several commercial applications that need the extended cooling capacity, such as milk coolers, ice cream makers and cold rooms. Available in R290 and low GWP transitory refrigerant options, it's an intelligent solution that meets the standards required by European legislation on Ecodesign and energy labels.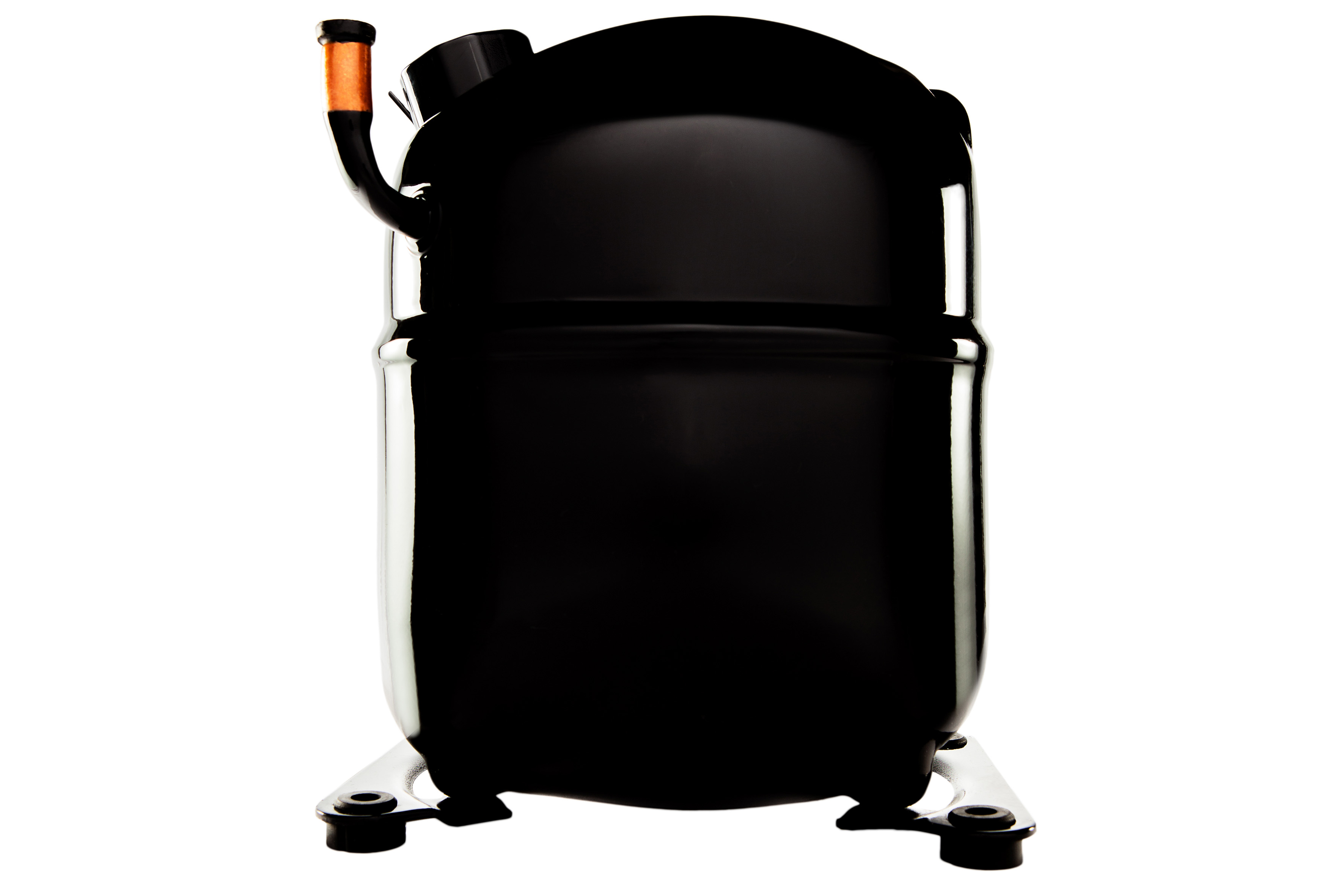 About Embraco
Since 1971, Embraco has been a global reference in technology for the complete domestic and commercial cold chain, counting on a broad, efficient and competitive portfolio for household, food service, food retail, merchandisers and special applications. As part of Nidec Global Appliance, a division of Nidec Corporation, its solutions are differentiated by innovation that exceeds customer's most challenging expectations. Further information: www.embraco.com
About Nidec Global Appliance
With over 15,000 employees across 9 countries, Nidec Global Appliance manufactures and commercializes products for home and commercial applications, including refrigeration solutions, motors for washing machines, dryers and dishwashers, as well as components for heating, ventilation and air-conditioning systems (HVAC). Its focus is to deliver a complete and innovative portfolio with high standards of quality, reliability, competitiveness and energy efficiency. The division is part of Nidec Corporation, a global leader in motors and components for a wide variety of industries, with headquarters in Japan. Further information: www.nidec.com