Embraco experts offer knowledge about the cold chain at Chillventa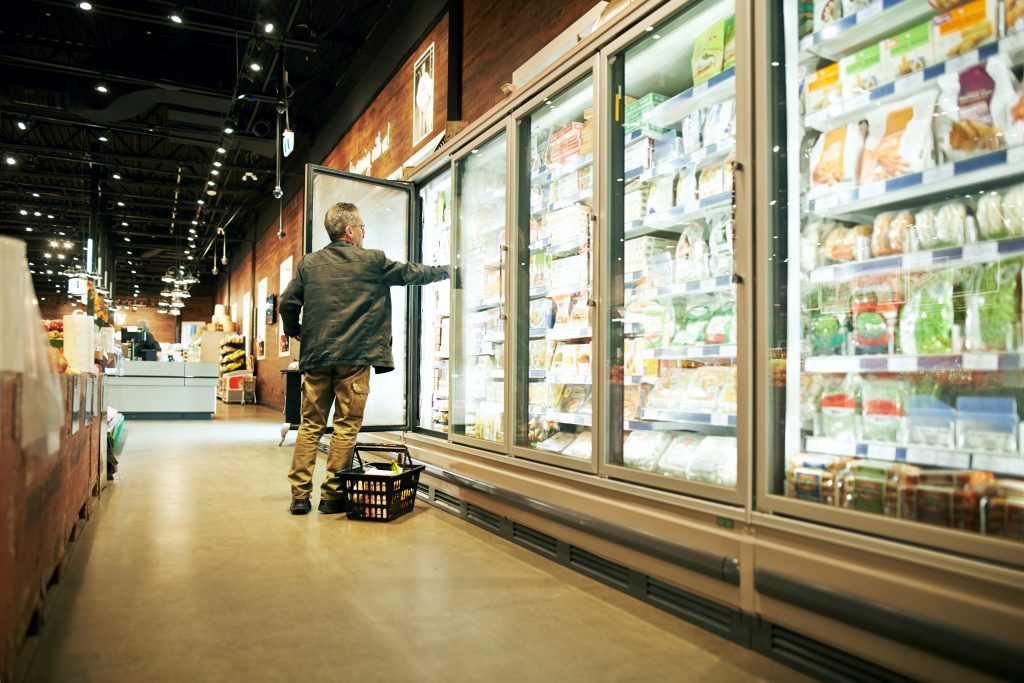 The brand will present 9 different round tables and 2 webinars at the online trade show, offering a complete array of contents to refrigeration industry professionals
September 2020 – Embraco, a global provider of technology for the complete domestic and commercial cold chain, and part of the Nidec Global Appliance brands portfolio, will promote 9 round tables from October 13th to 15th at Chillventa eSpecial. In addition to presenting its new solutions for food retail and food service applications, the experts are focusing on offering knowledge for refrigeration industry professionals. 
"As this year Chillventa will be digital, due to the ongoing COVID-19 pandemic, we took the opportunity to explore the round tables and connect with professionals from all over the world, sharing with them our knowledge about the cold chain and market trends, as well as technical case studies", explains Marek Zgliczynski, R&D Director – Fellow Researcher at Nidec Global Appliance (Embraco portfolio). 
Apart from the round tables, Embraco will be also hosting two webinars of Chillventa's official supporting program. The first one will be presented by Gilmar Pirovano, Senior Sales Manager at Nidec Global Appliance, where he is responsible for Embraco's commercial solutions to the EMEA region. On October 14th, at 2 PM (CEST), he will present "Embraco Variable Speed Solutions with Smart Drop-in Feature",  a simple and effective way to start the migration from fixed (on-off) to variable speed compressors (VSCs). 
The second one will be held on October 15th, at 12:15 PM (CEST), and brings the theme of "Embraco – new positioning in cooling solutions", with the conduction of David Seignoret, Condensing Units Product Manager at Nidec Global Appliance. Since the acquisition of Embraco, the brand has been integrated into Nidec Global Appliance's division portfolio. David Seignoret is going to present the new structure dedicated to condensing units that has been created inside Nidec Global Appliance, with the aim to enlarge Embraco's cooling solutions portfolio. 
Round tables schedule
Date: 13/10 
CDU portfolio: latest years evolution and upcoming developments
Time: 10 AM (CEST)  
Speakers: 
Mauro Segato – Key Account Manager – Europe
David Seignoret – Condensing Units Product Manager
Dmitry Kamadeev – Key Account Manager – Russia
Summary: This round table will present Embraco's portfolio of innovative condensing units and its features of low noise, accessibility, stackability, faster installation and easy maintenance. It will also bring the success case of the sealed system Plug n' Cool in Russia. 
Ecodesign/Labelling for Commercial Refrigerating appliances – Case studies applying Embraco VCC compressors
Time: 2 PM (CEST)
Speaker: Marino Bassi – Key Account Sr Advisor
Summary: In this round table, Embraco will present an overview of  Ecodesign and Labeling regulations, and a selection of case studies on the EEI impact by using Embraco variable speed (inverter) compressors. The presentation will show how much can be improved on the energy label of different types of commercial refrigeration appliances with the use of variable speed compressors. 
Embraco: the right partner for Africa
Time: 4 PM (CEST)
Speaker: Christian Berretta – Key account manager
Summary: This round table will offer a deep dive into Embraco solutions for local demands in Africa, fully adapted to application conditions with robust and reliable design. The presentation will also present Embraco's distribution network for the region. 
Date: 14/10
Set up your cold room using ColDesign
Time: 10 AM (CEST)
Speaker: David Seignoret – Condensing Units product manager
Summary: Launched earlier this year, Coldesign software is a free service for a quick calculation of the refrigeration load of cold rooms projects, and for the selection of an Embraco condensing unit accordingly. This presentation will show how the tool works and all the gains it can bring to professionals of the refrigeration field. 
X-generation: NEX, NTX and NJX
Time: 1 PM (CEST)
Speaker: Alberto Pasquale – Key account manager
Summary: In this round table, Embraco discusses the evolution of efficiency along the years in commercial refrigeration and presents its response to it: the X Generation compressors, NJX, NTX and NEX. Participants will be able to check case studies of these highly efficient compressors with extended cooling capacity, ideal to high demanding applications. 
Refrigerant trends: R290 vs A2L in plug-in applications
Time: 4 PM (CEST)
Speaker: Marek Zgliczynski – R&D Director: Fellow researcher
Summary: Marek Zgliczynski, Chairman of IEC/SC61C subcommittee, will bring an overview of HFC ban in Europe and other regions, talk about the challenges to replace R404A, and explain why R290 is the best alternative below 150 GWP (Global Warming Potential). He will also offer case comparisons between A2Ls and R290 to highlight what are the critical points in using each of these refrigerants.  
Date: 15/10
APA – Challenges and opportunities for cold rooms and milk cooler applications in Indian market
Time: 10 AM (CEST)
Speakers: 
Esequias Peireira – Sales Sr Manager for APA region
Vinod Maloo – India Sales Manager for Embraco portfolio
Summary: This presentation brings the market context for milk coolers and cold rooms in the country, as well as technical requirements and existing technologies. Participants will also get to know in detail the Embraco solutions for this market.
Russia – Embraco innovative solutions for the Russian market
Time: 2 PM (CEST)
Speakers:
Dmitry Kamadeev – Key Account Manager – Russia
Anastasia Chetverikova – Key Account Manager – Russia
Konstantin Piskunov – Technical Support Specialist – Russia
Summary: In this round table, participants will be able to know Embraco's portfolio of refrigeration solutions for commercial applications in Russia, such as the variable speed line-up and the Smart Drop In tool, the X Generation compressors, as well as condensing units and sealed units line-up. 
How to change a compressor: common failures and step by step procedure
Time: 4 PM (CEST)
Speakers: 
Ľubor Šefčík – Technical Assistance Specialist 
Libor Novák – Application Lab Specialist
Summary: A round table dedicated to support technical professionals. It will bring: the most common errors when applying the compressor in an application, the basic requirements to select the adequate compressor for substitution, and the procedures for compressors physical replacement in application step-by-step.
How to participate 
To participate in the round tables, the visitor just needs to go to Embraco's profile at Chillventa's platform and find the "Sessions" menu, in the bottom part of the page. There, the participant can select and click on the sessions of interest. There is no limit on the number of sessions that each participant can join.
About Embraco
Since 1971, Embraco has been a global reference in technology for the complete domestic and commercial cold chain, counting on a broad, efficient and competitive portfolio for household, food service, food retail, merchandisers and special applications. As part of Nidec Global Appliance, a division of Nidec Corporation, its solutions are differentiated by innovation that exceeds customer's most challenging expectations. Further information: www.embraco.com
About Nidec Global Appliance
With over 15,000 employees across 9 countries, Nidec Global Appliance manufactures and commercializes components for home and commercial applications, including refrigeration solutions, motors for washing machines, dryers and dishwashers, as well as components for heating, ventilation and air-conditioning systems (HVAC). Its focus is to deliver a complete and innovative portfolio with high standards of quality, reliability and energy efficiency. The division is part of Nidec Corporation, a global leader in motors and components, with headquarters in Japan. Further information: www.nidec.com