Embraco advances towards production excellence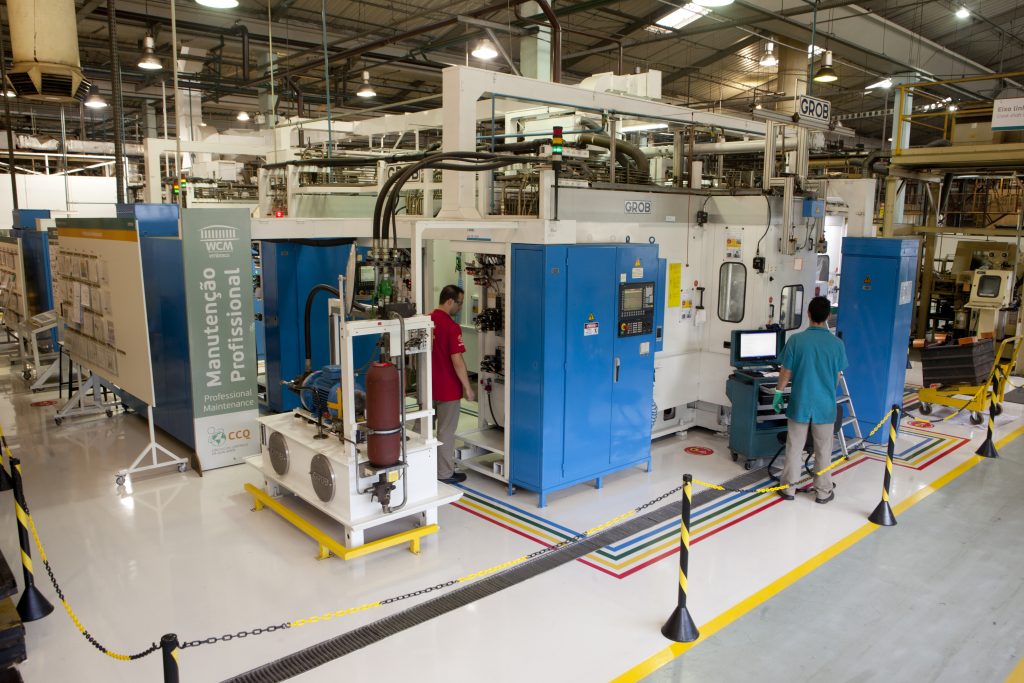 The company reaches bronze level in World Class Manufacturing (WCM) certification in Mexico, Slovakia and Beijing plants;
Brazilian and Qingdao-China compressor plants improved their scores
March 2018– Embraco, a global company that promotes quality of life through innovative cooling solutions, announces the achievement of the bronze medal in World Class Manufacturing (WCM), in Mexico, Slovakia and Beijing (China) plants. The certification attests that the company has been advancing in the quest for excellence in its production lines. Meanwhile, the compressor unit plants in Brazil and Qingdao (China) continue evolving in their journey and improving operations.
This is a rigorous assessment, measured by points ranging from 0 to 100, which represents an important step in Embraco's journey towards maximum "World Class" certification. During an audit led this January, plants in Mexico, Slovakia and Beijing reached 50 points and joined the Brazilian Compressor Unit in achieving bronze certification.
WCM's goal is to improve safety, quality and increase productivity by engaging, motivating and training people. This set of concepts, principles, policies, and techniques helps identify possible bottlenecks following the zero concepts: zero defect, zero accident, zero breakdowns, among others.
How it works
The WCM methodology is composed of twelve technical pillarsand ten management pillars. The technical ones have a leader responsible for studying, multiplying the knowledge and implementing the activities with their team. Safety, for example, is one of the pillars and aims to train employees to be able to identify and prevent potential hazards. The management pillars seek to ensure people's commitment at all levels, WCM's strategic planning and the allocation of human and financial resources necessary for its implementation.
As Embraco's strategy, WCM is being implemented in all the company's plants in the world. It's a continuous cycle of training, learning and transformation that will enable the factories to produce increasingly better compressors with fewer resources and trained professionals according to the methodology, guaranteeing the company's sustainability over time. The next challenge is to get the silver medal, which requires a score equal to or greater than 60 points. In this stage, a major expansion of the pillars throughout the plant will be required to achieve this goal.
Evaluation
Each WCM pillar, both technical and managerial, is evaluated during each audit, which occurs on average every six months, with scores from 0 to 5 points. The sum of the scores can place the company in the following categories:
Bronze: Greater/Equal to 50 points
Silver: Greater/Equal to 60 points
Gold: Greater/Equal to 70 points
World Class: Greater/Equal to 85 points