Cracking the code of the refrigeration business: Embraco announces a new brand positioning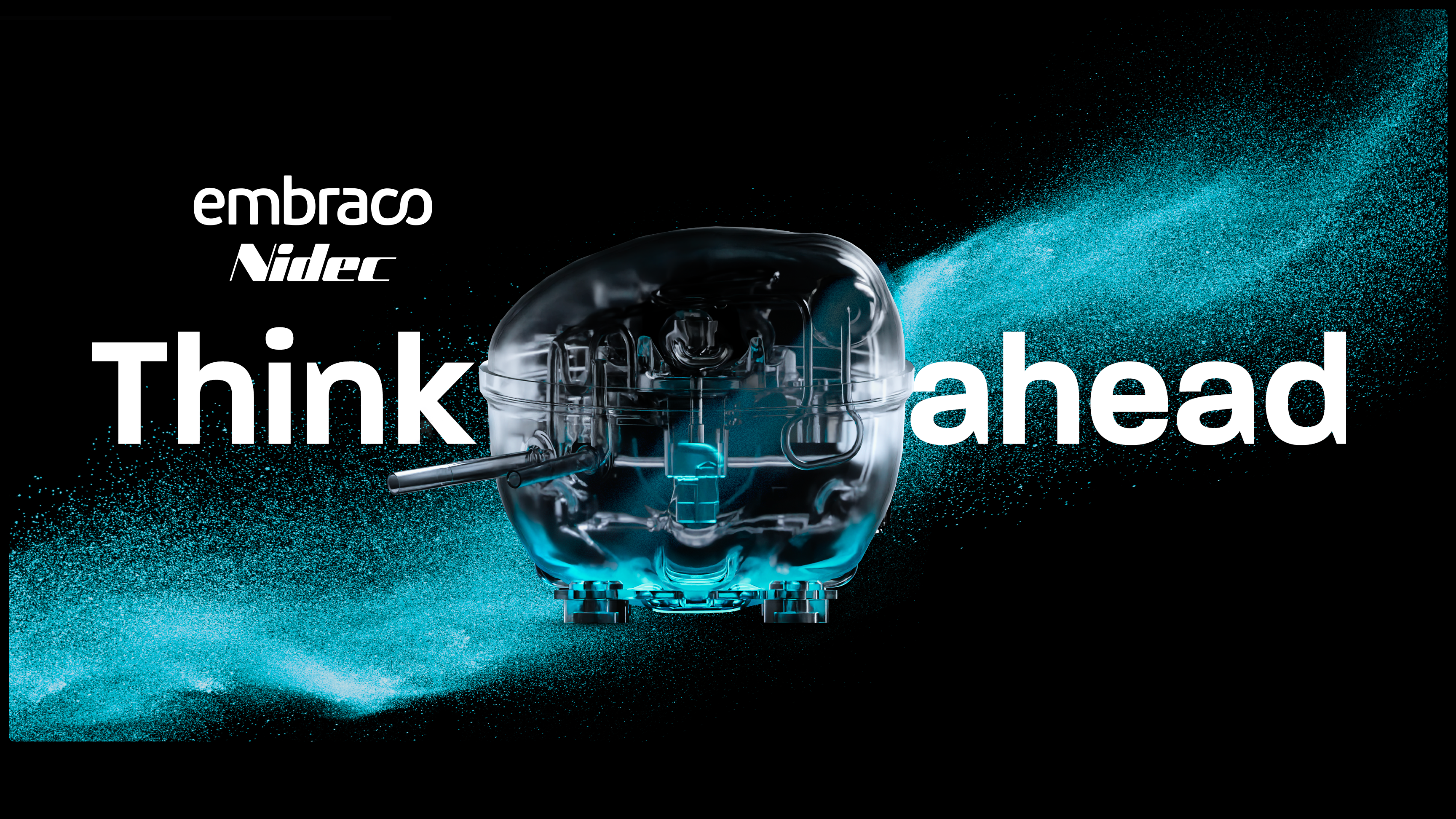 The new phase includes changes in the portfolio strategy which will support the brand's plan to double its net sales in 5 years
November 2023 – Embraco, a global brand of refrigeration technology for the residential and commercial markets and part of Nidec Global Appliance, has changed: the brand has just announced a new positioning to the market – which can be checked here. Based on its 52-year-old experience, the new communication presents Embraco's strategy to transform the refrigeration market, by detailing its plan of a future built on integration and synchronization of products, which combines efficiency and data intelligence, besides exploring the brand's full potential to be recognized as a complete solution provider.
"This new positioning comes to reinforce our usual capability to anticipate the customer's needs through smart products, as well as our pioneer in variable speed technology and natural refrigerants. But more than that: it reflects our commitment and solid plans for the future, including launches that incorporate components synchronization, added to a wide range of compressors and condensing units for household and commercial refrigeration. This strategy will sustain our goal of doubling the net sales in 5 years", explained Nidec Global Appliance's president, Guilherme Almeida. Another bet is incorporating connectivity to its portfolio. "We are raising the bar and cracking the code in our segment, by translating all our expertise to reach higher performance results in the applications, giving control and easier implementation for our customer's challenges.", Guilherme emphasizes. 
According to the president, there is also a robust plan connected to the refrigeration market demands, in a scenario of climate change and stricter environmental regulations. "We are strategically engaged in pushing the limits of energy-saving, always adding miniaturization and noise reduction as our drives in Research and Development", he explains. "Beyond maintaining a sustainable approach, we want to continue offering a high level service and the best payback time", affirms Guilherme. 
Embraco brand has 8 Research and Development centers and more than 500 engineers, whose work is linked to a global structure. "We have been responsible for shaping market trends for the last five decades by bringing solutions beyond the compressor and we are thinking ahead to strengthen our responsibility to continue doing so and to keep transforming the industry. Significant launches are coming to achieve these goals," concluded Guilherme.