At Hotelex Shanghai, Embraco launches new products and announces additional local production line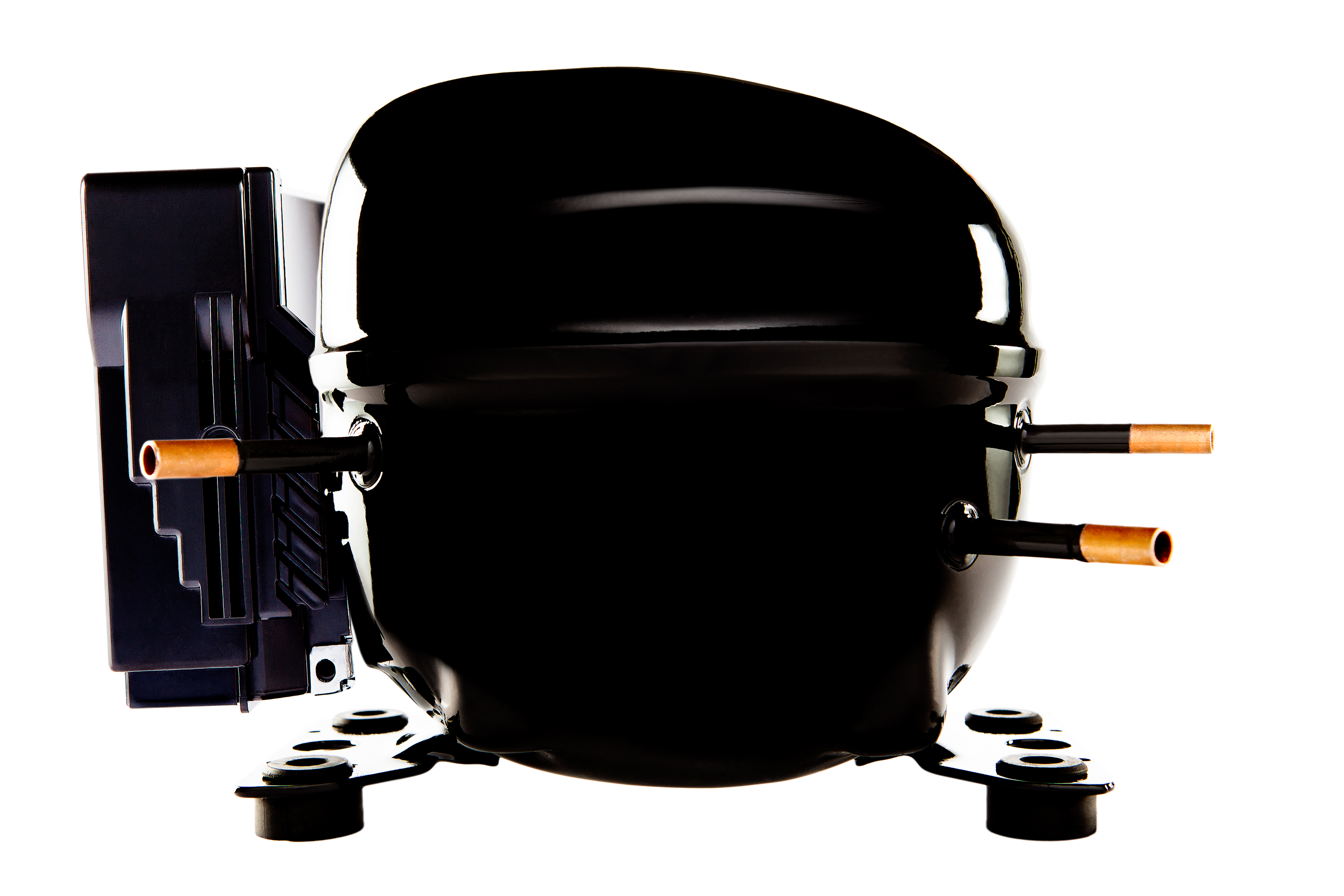 New compressors families for China are focused on food service and food retail applications, offering energy efficiency, robustness and wide capacity range 
May 2023. From May 29 to June 1, Embraco, a global provider of refrigeration technology for the complete residential and commercial cold chain and a Nidec Global Appliance's brand, will be presenting three new variable speed compressors models for the Chinese market at the Shanghai International Hospitality Equipment & Food Service Expo (Hotelex), and  announcing the start of production of the NEX compressors in China.
The three product launches are the VEMT, VEH and VNEX, which, along with the NEX produced in China, are all suited for food service and food retail refrigeration equipment. Marked by high energy efficiency, robustness and versatility, they deliver a wide range of cooling capacity options, all ready for R290 natural refrigerant. "China is a very important country in our growth strategy and we see Hotelex as the perfect opportunity to showcase our new solutions for commercial applications targeted to this market", states Daniel Campos, Commercial Appliances Vice-President at Nidec Global Appliance.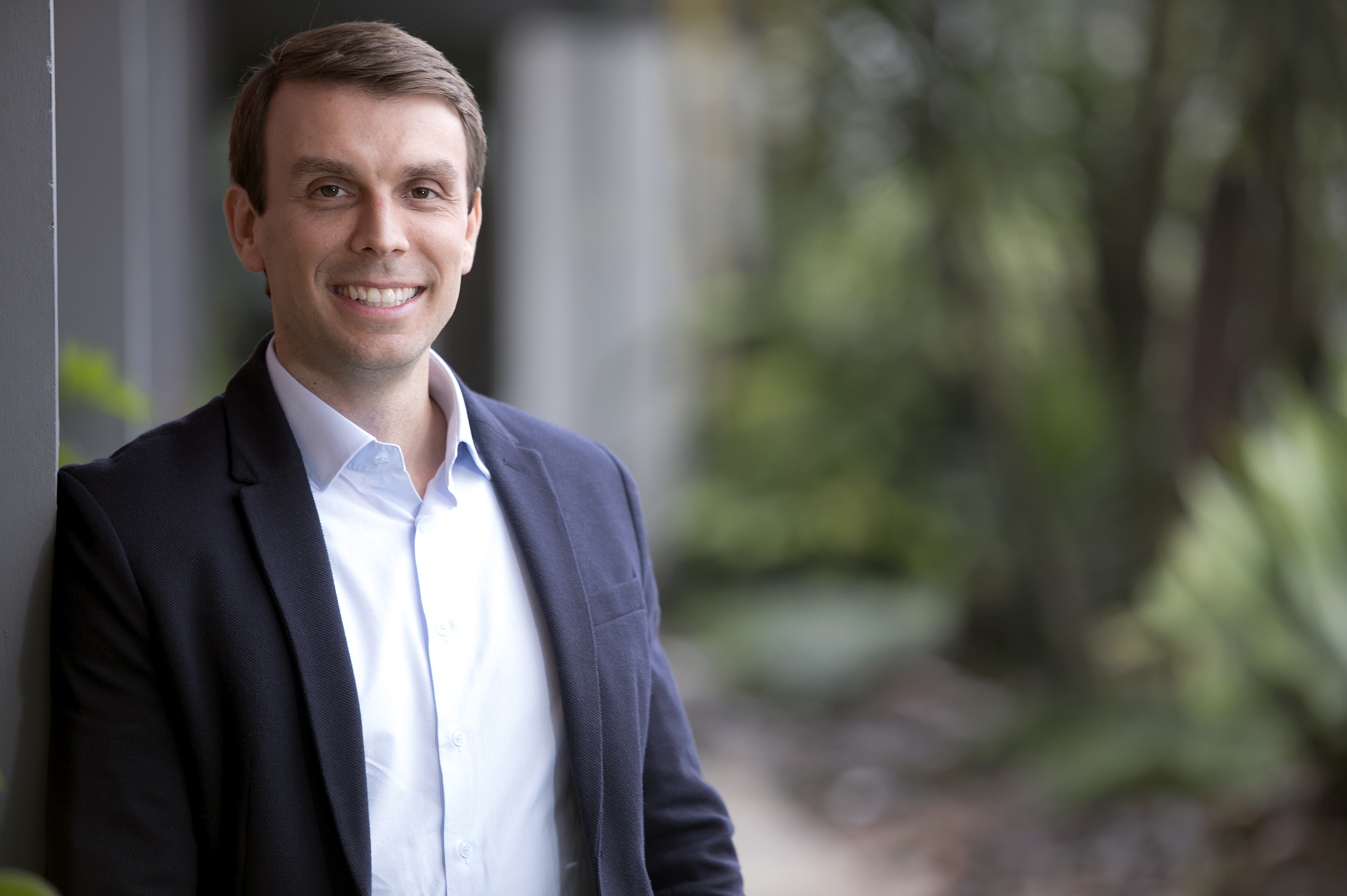 In addition to improving service level and delivery lead times, the local production of NEX line is part of a broader business strategy. "This new manufacturing line in China is part of our global strategy of local production, which means having strategic products manufactured in factories close to the market regions they are targeted to, allowing us to offer local support with improved service level, and avoid logistics disruptions. In China, specifically, we will also have our Sales Director for the Asia Pacific region, Esequias Pereira, living in the country, in order to offer agility and proximity to this market", explains Guilherme Almeida, Nidec Global Appliance's president. Of the four models highlighted by Embraco at Hotelex, three are manufactured in Nidec Global Appliance's factory in Beijing: VEH, VEMT and NEX.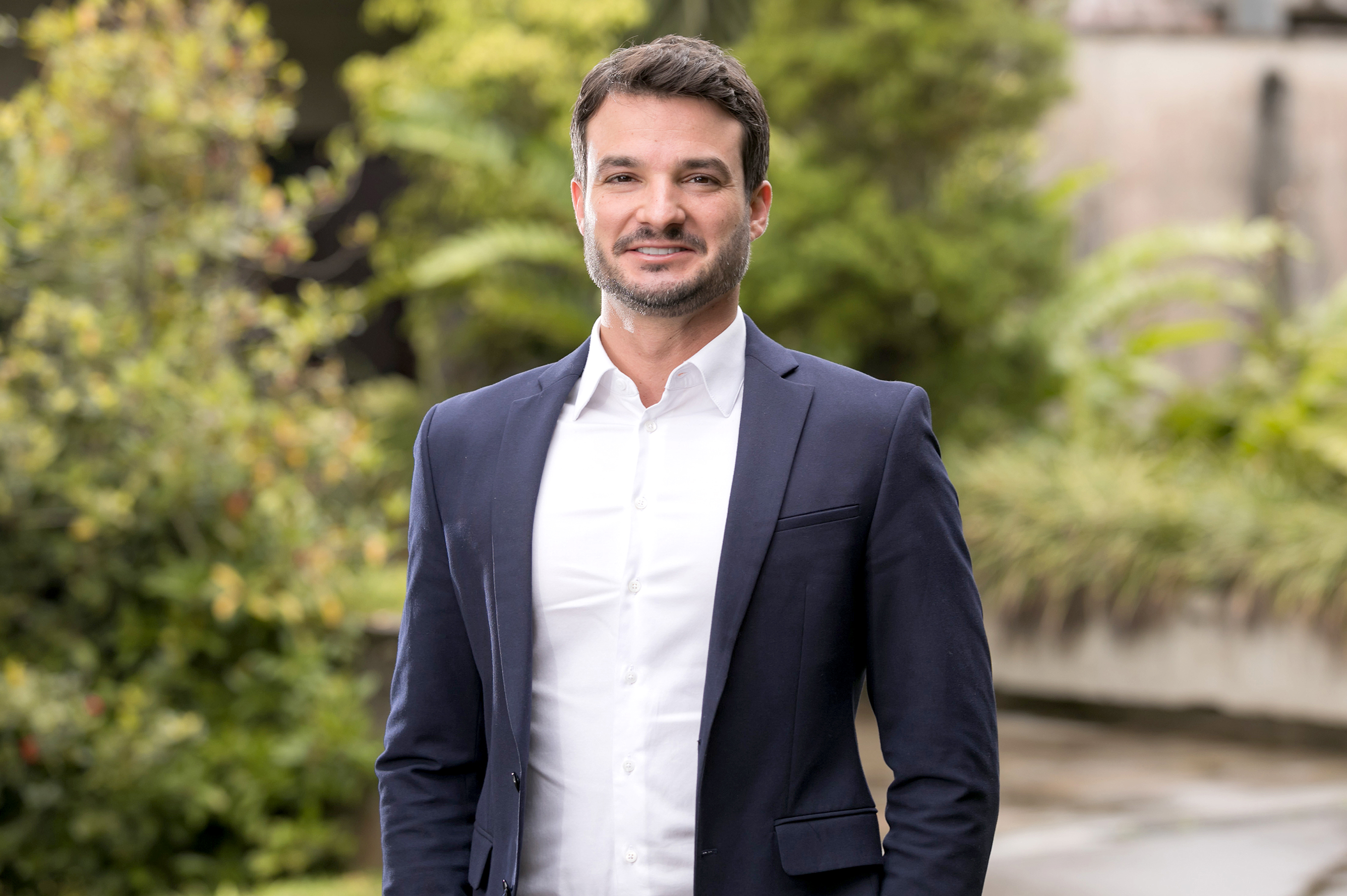 Side by side with product launches, Embraco's booth, number 4.1G01, will also bring the brand's other compressors families, such as EH, NT and NJ, suited for food service, business segment that is the main focus of the event, showing them connected with the target applications, such as ice makers, display cases and wine coolers. 
Product launches that broaden the variable speed portfolio
The product launches that will be presented by Embraco at Hotelex show its commitment to support the growing migration to variable speed compressors in commercial refrigeration worldwide, which has been leveraged by this technology's advantages in terms of energy savings, lower noise and better food preservation. Here are the main features of each product line that will be highlighted at the trade show:
VEMT: part of the VEM compressors family and made in China, it is suitable for food service applications such as merchandisers, bottle coolers and under counters. It runs on natural refrigerant R290, which has a global warming potential (GWP) close to zero. Thanks to variable speed technology, it offers energy savings, low noise and reliability in any voltage. The coefficient of performance (COP) is 1.72 W/W (at ASHRAE LBP parameters) with cooling capacity up to 434 Watts. 
VEH: it is focused on food service and food retail applications, such as professional kitchens' freezers and coolers and supermarkets' frozen islands. This family has a wide cooling capacity range, covering from 228 Watts to 940 Watts (ASHRAE-LBP), depending on the model, with a COP range from 1.71 W/W to 1.77 W/W. As the VEMT, it is a variable speed compressor, which provides low energy consumption, fast pull down and low noise. It is also made in China and available in R290.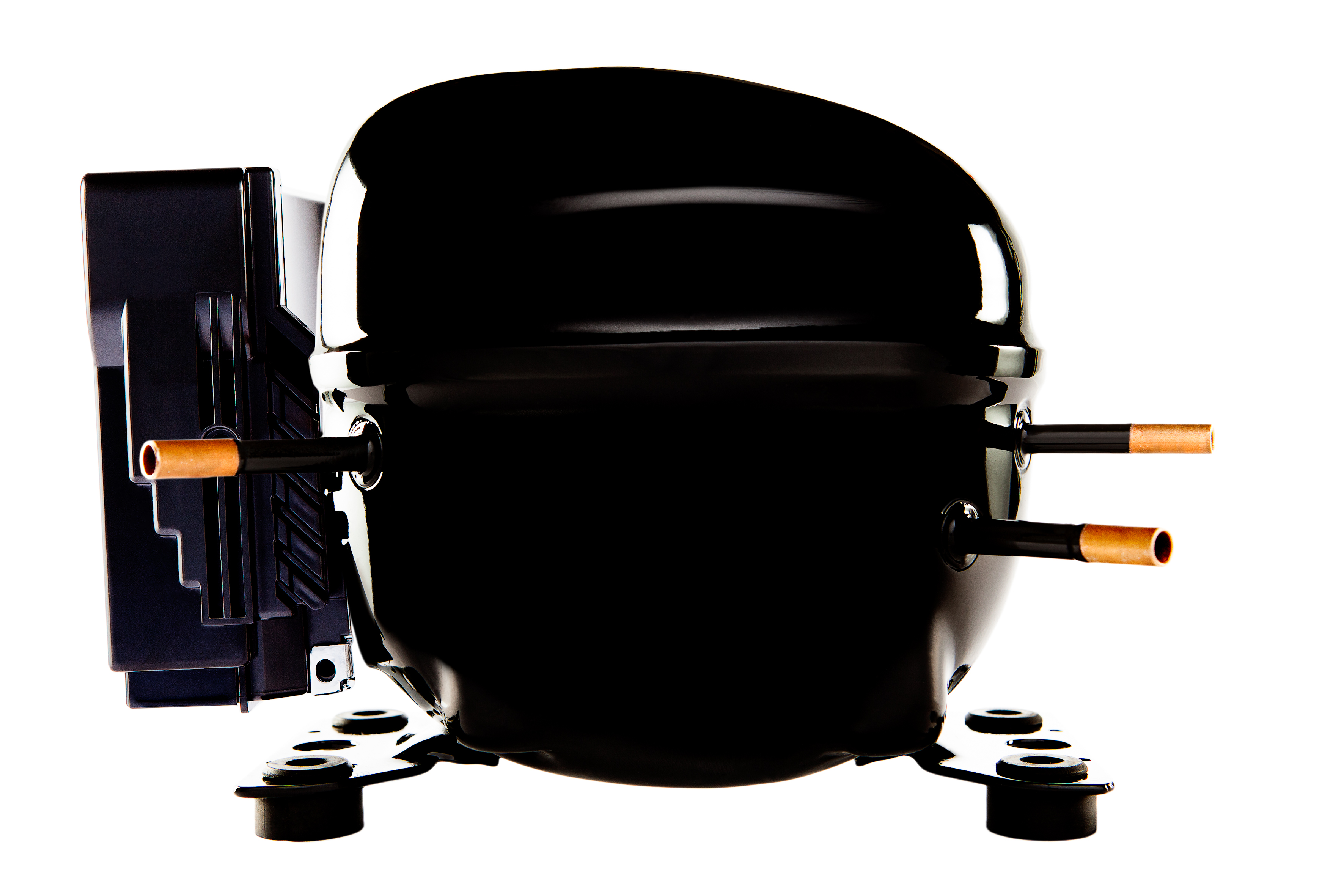 NEX: it is a fixed speed compressors family designed for high cooling capacity, reaching up to 1kW, energy efficiency and low noise. Originally produced in Slovakia, will now offer products produced in China with the same reliability and quality for applications in food retail and, specially, food service, such as professional kitchen reach-ins, under counters, and display cases. It is also approved for natural refrigerant R290.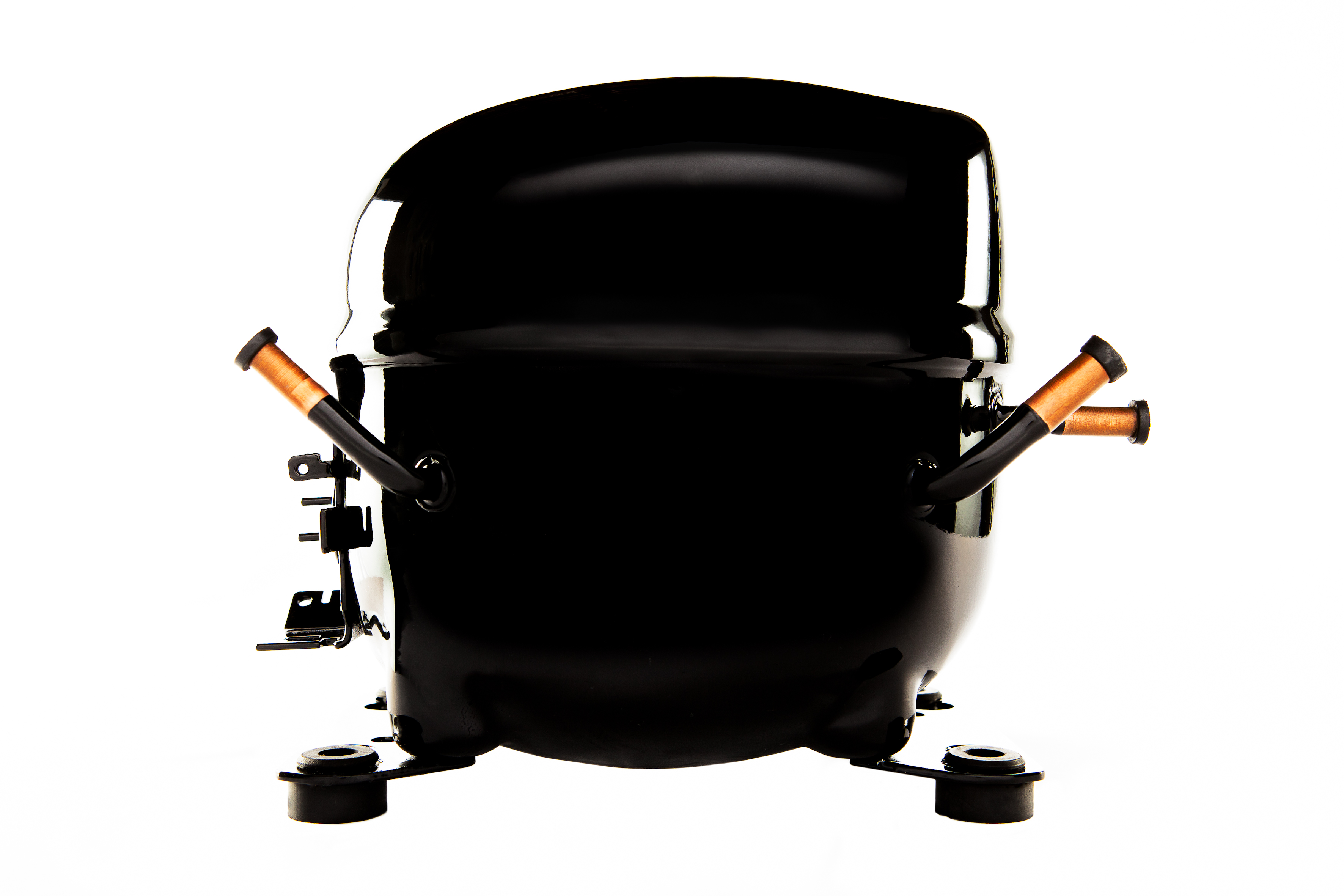 VNEX: new Embraco variable speed reciprocating compressor for large food retail applications in low and medium temperature (LT and MT). It is large enough to cover up to 5 door reach in commercial freezers and large open air refrigerators, and offers the highest cooling capacity and energy efficiency of its class. Also available in R290.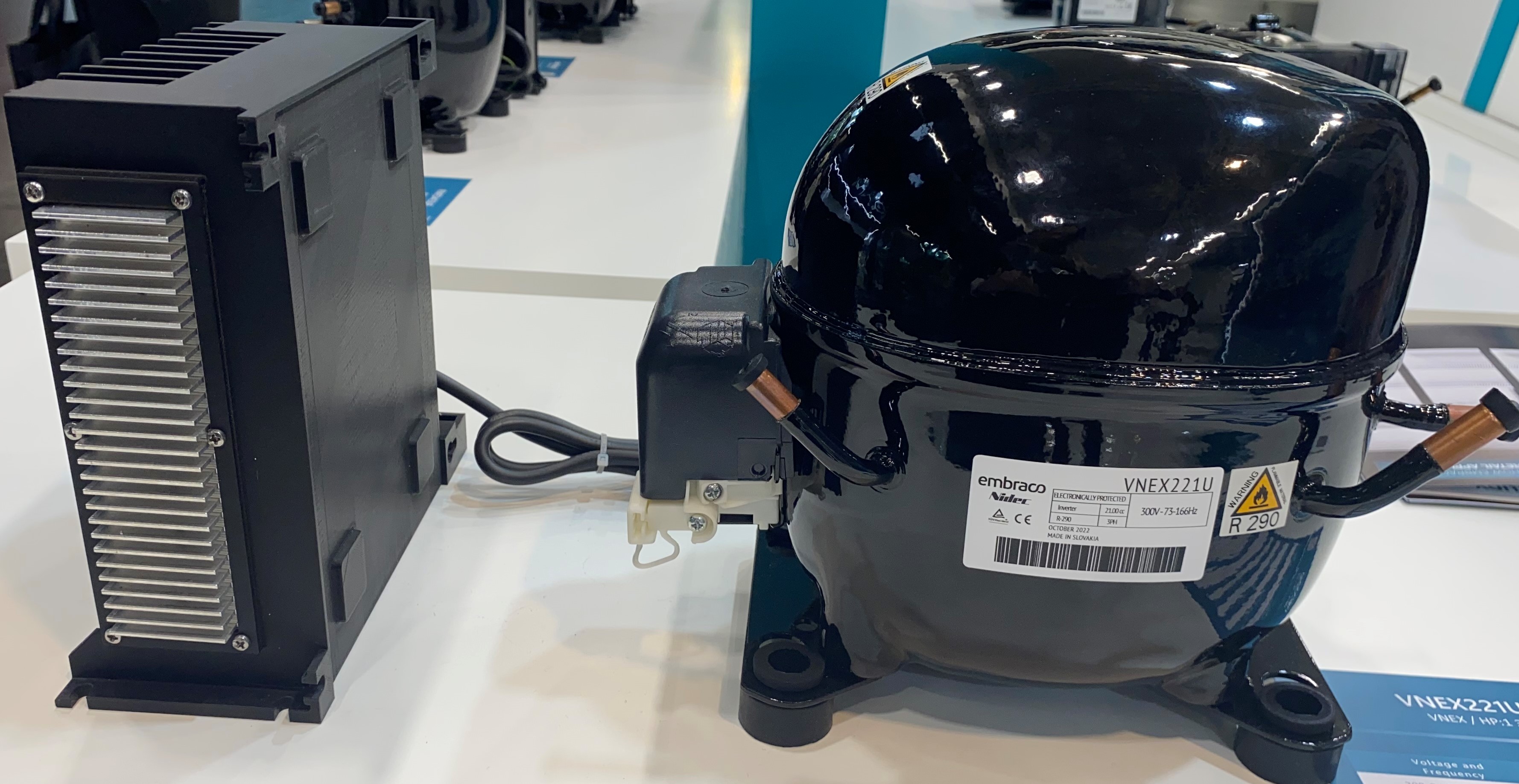 >>>> Embraco's booth at Hotelex will be number 4.1G01.